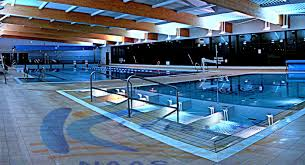 Description
The aim of the IWS, National Pool Lifeguard Award is to enable a candidate to act as a designated lifeguard, trained in Pool Rescue and Basic Life Support techniques. He/She will also have an awareness of First Aid and Pool Water Analysis. The Pool Lifeguard Award is valid for 2 years and on expiry a revalidation course will need to be completed within a year.  If not revalidated within the year then the full Pool Lifeguard Course will need to be completed again.
Entry Level
Preferred Entry Level

Rescue 2 Award of Irish Water Safety

Minimum Standard Entry Level

Be able to swim 100 metres on front (prone) and 100 metres on back (supine).

Be able to surface dive and recover an object from the deepest part of the pool.

Be 16 years of age, or older, at the time of the examination.
The specification for the qualification is:
Unit 1 Basic Life Support 1,2 and 3

Unit 2 Lifeguard Skills

Unit 3 Pool Operations
National Pool Lifeguard Certification is awarded at either of two levels.
Level 1 certificate are awarded to those who are judged to be competent to supervise swimming pools or sections of a swimming facility, where the water depth does not exceed 1.5m.
Level 2 certificates are awarded to those who are judged to be competent to supervise areas of water in a swimming facility where depths are greater than 1.5m.
One student enrolled
| | |
| --- | --- |
| LENGTH | 5 Lessions |
| INSTITUTION | Irish Water Safety |
| SUBJECT | Lifeguard Course |
| LEVEL | 1+2 |