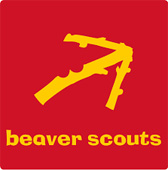 Description
Irish Water Safety Kildare is offering Water Safety & Lifesaving Awareness Sessions.
These sessions will be held on Saturday mornings at 8.30 to 9.45am at K-Leisure Naas County Kildare.
DATES TO FOLLOW
The session will include land and water based activities, for example:
Taking care when near water
Learning about the lifeguard flags
Simple rescues
All Beavers will have an opportunity to get wet and be involved. These sessions are suitable for the non-swimmer and swimmer. Beavers Go Lifesaving Award Level 1 is for all Beavers and Beavers Go Lifesaving Award Level 2 is for Beavers that have completed Beavers Go Lifesaving Award Level 1
Each session can accommodate a max of 30 beavers and we ask that Group Leaders are pool side (but it not necessary for you to get into the pool or tog out).
The sessions are free and all Beavers will receive:
Free Irish Water Safety swimming cap
OR for €4 per Beavers they can receive;
Beavers Go Lifesaving Badge
Beavers Go Lifesaving Certificate
Contact Leo Mahon 086 8146261 (IWS Kildare) or Niall Williamson 083 1091479 (9th Kildare – Kilcullen Beavers) to book your groups place.
No student enrolled
| | |
| --- | --- |
| LENGTH | |
| INSTITUTION | Irish Water Safety |
| SUBJECT | Lifesaving |
| LEVEL | Beavers Go Lifesaving Award Level 1 & 2 |