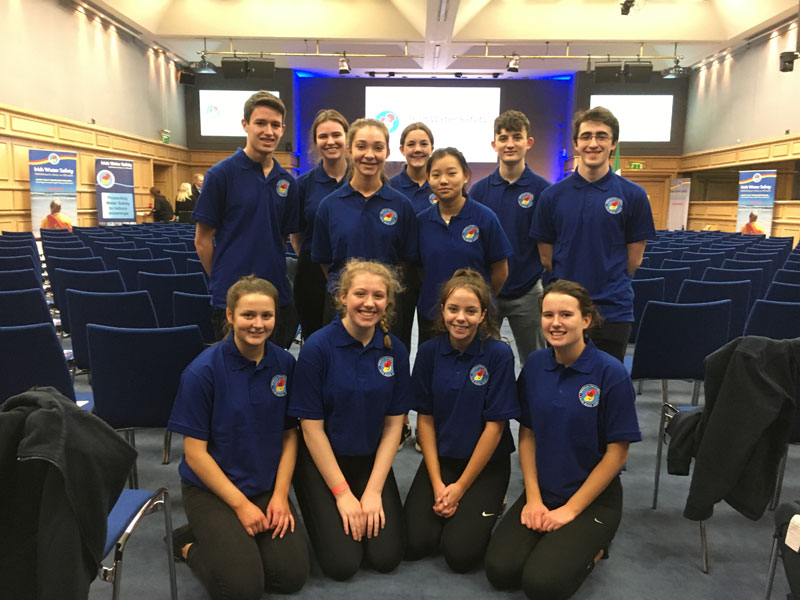 Irish Water Safety to honour remarkable rescuers
National Awards Ceremony
Thirty-six lives were saved from drowning by rescuers who will receive recognition at Irish Water Safety's National Annual Awards Ceremony at the Hibernia Conference Centre, Dublin Castle on Wednesday 28th November 2018, 2.30pm – 5pm.
Mr Seán Canney TD, Minister of State at the Department of Rural & Community Development will present the "Seiko Just in Time Rescue Award" to the rescuers in appreciation for saving so many lives. 'It is an honour to pay tribute to these courageous recipients. Tragically an average of 127 people drown in Ireland every year and although that's 127 too many, the figure would be even higher but for the dramatic efforts of these individuals who saved others from drowning and the ongoing work of Irish Water Safety volunteers teaching swimming and water rescue skills."
Long-Service Volunteer Awards will also be presented to 63 volunteers, recognising a combined total of 1,315 years of service teaching swimming, water rescue and survival skills in communities nationwide.
The work of Irish Water Safety's volunteers in teaching and assessing Lifeguards pays dividends at our waterways every year, reflected in the fact that Lifeguards rescued 331 people from drowning this summer, administered first aid on 4,496 occasions and reunited 329 lost children found wandering unsupervised near water."
"I appeal to all adults to make themselves more aware of the dangers of drowning", continued Minister Canney. "It only takes seconds for tragedy to strike and this can so easily be avoided if people learn about the hazards and take personal responsibility for their own safety. I ask that people encourage friends and family to read Irish Water Safety's guidelines at www.iws.ie